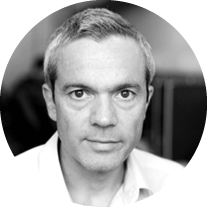 Diomidis Spinellis
advisor
Experienced manager having served as the Secretary General for IS, as an elected member of the IEEE Computer Society Board of Governors, and as Head of AUEB's DMST.
A leading voice in IT technology as an award-winning author of widely translated books and as the Editor in Chief of IEEE Software.
Developer of popular open-source software, including code that's part of Apple's macOS; Consultant for major technology companies; has worked as a Senior Software Engineer for Site Reliability Engineering at Google.