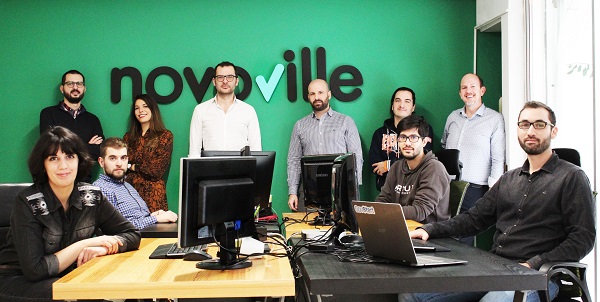 Uni.Fund participates in the new funding round of Novoville along with other VCs from UK and Greece.
Novoville enables local authorities to enhance their digital service delivery and increase citizen engagement. The platform facilitates citizen requests, effectively manages internal processes and tracks performance across resources from a real-time dashboard. Novoville for citizens comes in many flavors namely, a free mobile app, a webapp and several chatbots. Citizens can use these interfaces to submit requests, voice their opinion, get real-time notifications about important issues and make payments to their council.
Novoville's vision is to help local governments around the world to streamline operations, save money and enhance civic engagement, while offering citizens an improved day-to-day experience with digital services.
The new funding round was co-led by Beacon Capital, a UK based fund focused on Enterprise Software. UniFund, VentureFriends, iQbility and the existing shareholders, PJ Tech Catalyst and Public Group International Ltd, also participated in the round.
The funding round and the new partnership with relevant investors will allow Novoville to invest further in product development, as well as gain access to new Local Authorities and grow its presence in the UK and other European countries. Novoville is already working with 45 cities in 4 European countries including the City of Athens, the European Capital of Innovation for 2018.
Fotis Talantzis and Iraklis Bourantas, co-founders of Novoville, said: "We are happy to close our funding round and to have on board both UK and Greek VCs that can support us in our expansion plans across multiple European markets."
Novoville's aspirations to dominate the European market are well on track: It was named one of the top 10 GovTech startups in Europe during the largest annual GovTech Summit that took place in Paris, in December.
Sotiris Papantonopoulos-Mantopoulos, partner at Uni.Fund, added: "Novoville reshapes the environment of citizen engagement offering value to municipalities and citizens. We are excited to be part of this investment".