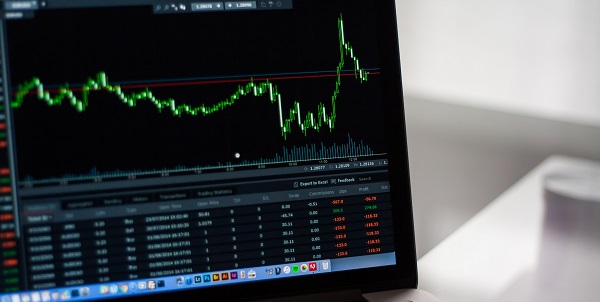 Uni.Fund is excited to announce two new investments in the area of Business Analytics. Nimbata and DTWISE are the most recent additions in Uni.Fund's portfolio that currently includes 14 companies.
Companies increasingly rely on Business Analytics to convert data into actionable insights, that support informed decision-making and help improve processes, reduce costs and drive competitive advantage. The demand for related tools is constantly rising.
Business Analytics is considered of major importance to Uni.Fund and consists one of the focus areas of the fund. The alignment with this scope, as well as Uni.Fund's team expertise and experience in marketing and energy, were the driving force behind the fund's decision to invest in Nimbata and DTWISE.

Nimbata is a cloud-based call tracking solution that allows marketing teams to track call conversions and tie these to online or offline marketing campaigns to better understand which campaigns are driving calls to their business. With local and toll-free tracking numbers, Nimbata helps users understand customer patterns, behaviors, trends, and other factors driving revenue. Users can also schedule and customize call routes to and from different destinations by the minute or hour.
With Nimbata, businesses can place tracking numbers on various marketing sources, such as landing pages, display ads, paid search or social campaigns and track inbound call activity from each source in real-time. Post-call functionalities let users track agent activities, rate calls, add feedback, flag priorities, track conversions, and more. Users can also record calls for quality monitoring, and to train new agents using existing best practices.
Nimbata's team holds experience in some of the leading Fortune 500 companies in the space and consists of PhD holders, MBAs and professionals in the marketing, data science and telco sectors.
With offices in Boston, USA and Athens, Greece, Nimbata is already an essential tool for digital marketing agencies worldwide. Unifund's investment will be used for product development purposes, new hires and the company's expansion in large markets.
Dimitris Pournarakis, Nimbata's Co-Founder, says: We are excited to announce our collaboration with Uni.Fund, who believed in the product and supported us with their knowledge, from the very beginning. Together we will continue our mission to make Nimbata the go to platform for all data driven professionals.

DTWISE is a Greek software company offering state of the art Big Data Analytics and Industry 4.0 applications for energy efficiency, multi-level operations monitoring, automation, interconnectivity and digital transformation. The relevant industry is expected to reach a global turnover of US$45 billion in 2020.
DTWISE was founded in May 2015 by Athanasios Panagoulas and Spyros Tzovairis. Athanasios Panagoulas has a long technical experience in major Greek and multinational technical projects, as well as on neuronic networks, AI and robotics. Spyros Tzovairis is a highly qualified developer and integrator of multi-million projects in multinational companies.
The company has marketed WiseWatch platform offering real-time energy data analytics, alerts and dashboards for efficient Energy Management and WiseFuel Distributor, an innovative, complete, liquid fuel management software. The company also offers back-office services for industrial and commercial installations of any scale and size, assisting energy and automation goals.
DTWISE supplies innovative data-driven energy efficiency solutions to a wide client portfolio consisting of aluminum recycling companies, pharmaceuticals, commercial malls, offices, logistics companies, highway infrastructures and utilities.
It has achieved software-attributed average savings in energy consumption in the area of 15% with an ROI of less than 30 months in 80% of total projects, assisting its clients with total savings of more than €5 million.
Through constant R&D, DTWISE is using cutting edge technology offering the maximum possible evolution, expansibility and customization. Uni.Fund's funding aims to assist further development of AI algorithms and company's expansion into promising international markets.
Athanasios Panagoulas, DTWISE CEO, states: In this hard financial environment in Greece, we are more than happy to team up with Uni.Fund. We recognized them as the right entity that, apart from funding, could also offer maximized synergies to fulfil our immediate and future goals.