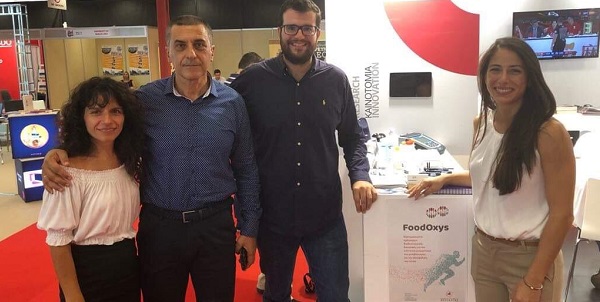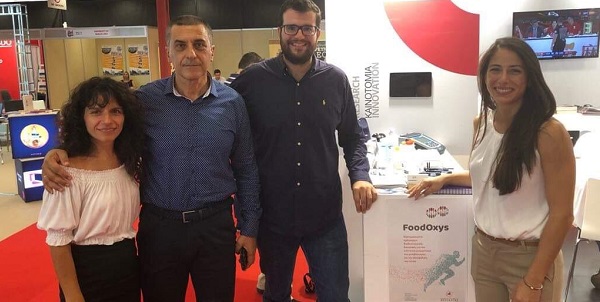 FoodOxys, the latest addition in Uni.Fund's portfolio, is a spin-off company of the University of Thessaly, active in the field of human metabolism and nutritional wellness.
The company has developed a patented technology that measures the levels of glutathione in the human body with a single drop of blood of the person tested. Modern portable devices are used for the testing, delivering results in less than 30 minutes; nutrition plans are then generated based on the individual's antioxidants' level to achieve better health and wellness.
This service has already been adopted by many athletic clubs and and will soon be available in luxury hotels, gyms, etc. It's worth noting that FoodOxys recently started collaborating with Buchinger-Wilhelmi in Germany, the world's leading clinic for therapeutic fasting, to analyze the effectiveness of the treatment followed by the guests during their stay in the clinic.
FoodOxys also performs analysis of the antioxidants in foods to assess the products' quality level. This service is addressed to companies producing and/or selling products and provides useful insights for the products' price level. Large food companies, supermarket chains, as well as restaurants, have already expressed interest in this service.
The scientific team of the company consists of researchers with proven track record and extensive experience in the field of biochemistry of nutrition and human metabolism. Graduates of the University's Department of Biochemistry – Biotechnology, Nikos Goutzourelas, Maria Kanaki and Fotis Tekos, under the guidance of Professor Demetris Kouretas, have published more than 180 papers in world-class scientific journals.
Uni.Fund's investment will be used by the company to expand its presence in the Greek market and enter new markets.
Commenting on the collaboration with Uni.Fund, Mr. Kouretas noted: "Uni.Fund changed our lives, kept my students in Greece and gave us the chance to create something unique in the field of food and bioactive diet".
Katerina Pramatari said: "FoodOxys' research output has multiple applications in the booming market of human health and wellness. The company progresses quickly and the market response has been very positive. We strongly believe in the company's future success!"