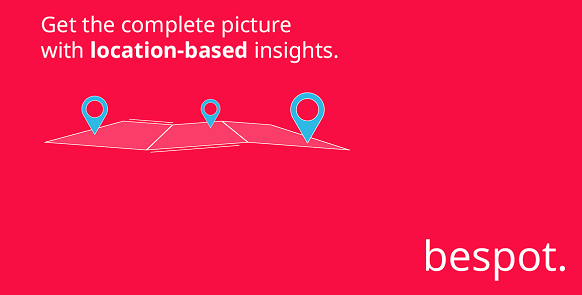 Uni.Fund's new investment in bespot was announced during the 10th annual conference of IELKA (the Research Institute of Retail Consumer Goods), that took place on 10 October 2019. Bespot operates at the location intelligence industry, offering an innovative approach in market research, and was selected among other leading retail innovators of RISE awards to present at the conference.
Bespot transforms a walk around the city to a scavenger hunt: using bespot free mobile application (bespot app for android & iOS), consumers can discover and win rewards at the places they visit; in addition, by sharing their opinion, they collect points that can be instantly redeemed in gift vouchers.
Bespot application increases stores' foot traffic; at the same time, bespot insight platform for businesses, enables companies to access live statistics regarding their physical stores, other shops, specific activities and consumer preferences. Bespot currently collects and shares insights from more than 2,000 spots all over Greece (including fashion, electronics and food retail stores). Bespot insights, combined with existing company data, support informed business decisions through deep understanding of existing and potential customers' needs and preferences.
Bespot's co-founders -Leon Gavalas, Anastasia Griva and Konstantinos Dimitros- have significant research and business experience in the areas of retail analytics and location-based services. Their goal is to penetrate the location intelligence market, estimated to reach $25B by 2025.
As Leon Gavalas states, "Uni.fund's investment will accelerate the development of new features in our platform that will enhance the insights' quality and support small businesses from various sectors with the use of automated tools."
Bespot has received awards by the Latsis Foundation (VivaNest) and The Athens International Airport (The Digital Gate); a few months ago, the company was also distinguished in the Ignite Ideas Initiative of Nestlé Hellas and in Lamda Development's RETECH Innovation Challenge.