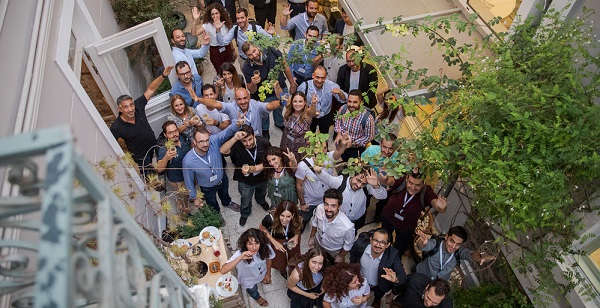 Supporting research commercialization and targeting high potential start-up companies, Uni.Fund recently funded two more spin-offs, QCELL from the Technical University of Crete, and Cyrus from the National Center of Scientific Research "Demokritos", along with B2B Wave, an innovative B2B e-commerce platform for wholesale businesses and distributors.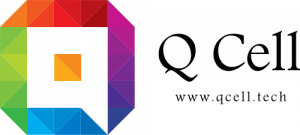 QCELL has developed and patented game-changing innovations in imaging science and technology. The company introduces a new generation of electronic imaging devices, offering video rate hyperspectral imaging.
This high-end technology comprises a novel artificial vision modality, where images corresponding to numerous frequency channels in the visible and the invisible portions of the optical spectrum are displayed in real time and side-by side. With this unique technical feature, the utility of digital imaging systems goes far beyond the standard color imaging. It converts digital imaging into an analytical diagnostic instrument, where millions of spectra are grouped together and displayed as spectral classes, each having a specific chemical/diagnostic identity. Machine learning technologies are integrated together with advanced photonics/electronics hardware in a compact, miniaturized package. Capturing, analysis and display of this multidimensional information is performed in real time, comprising an enabling technology for multichannel hyper vision. The company currently develops spectral hyper vision-based clinical microscopes and endoscopes with advanced diagnostic capabilities.
QCELL's products are intended to change medical practices worldwide by allowing for the clinical implementation of the "optical biopsy" and "see and treat" approaches, thus contributing to both cancer prevention and to health-care cost reduction.
The company is a spin-off of the Technical University of Crete, Chania. The team has a significant track record in founding and globally growing hi-tech businesses in the photonics/biophotonics sector and enjoys a global scientific reputation in these fields.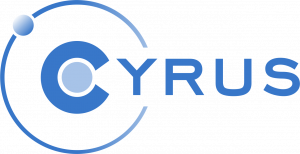 CYRUS is a spin-off of the NSCR Demokritos that offers a noise free hydrogen compression system based on metal hydrides using only water as the cooling / heating medium achieving hydrogen pressures > 350 bar.
Transport applications are responsible for almost 25% of Greenhouse Gases Emissions in Europe. Hydrogen is the most efficient clean energy carrier in this sector. To support this shift towards cleaner energy, new infrastructures of Hydrogen Refueling Stations (HRS) are already underway. Hydrogen compressors are a key element of these stations, accounting for ca. 50% of their capital costs and over 60% of their O&M costs.
CYRUS PC has developed and manufactured a prototype Metal Hydride Hydrogen Compressor with unique advantages: a. Pressure over 350 bar, b. No use of CRMs, c. Use of low – grade thermal energy resulting in very low O&M costs.
The main target market of CYRUS product is the one of Hydrogen Refueling Stations (HRS) for vehicles. The size of the Total Addressable Market in Europe for HRS and Hydrogen Vehicles has been assessed by the European Commission in the COM (2017) 652 final document. The potential market share of hydrogen vehicles in 2025 is estimated to be between 0.3 – 0.4 % of the total vehicle stock in Europe. According to the NPFs, around 820-842 hydrogen refueling stations are planned. These stations are expected to accommodate the refueling needs of 0.9 – 1.1. million vehicles. The estimated investment needs for this market (infrastructure only) are in the order of 707 M€ by 2025.
CYRUS consists of a team of scientists, active in the market of hydrogen energy applications for over 20 years. Leveraging the extensive expertise and strong network of the team in the global energy sector, CYRUS will use Uni.Fund's funding aiming at creating the future of Hydrogen Compressors for transport applications.

Founded in 2016, B2B Wave is a B2B e-commerce Software as a Service solution for wholesale distributors that helps them create their private B2B ordering portal in a snap. Ordering, product catalogs and pricing agreements can be easily managed with B2B Wave, saving businesses time and money. Eliminating communication and custom solution costs, any wholesale distribution business can sign up, create its private URL, upload its products, and invite its customers to start placing their orders online.
B2B Wave's design has taken into account the wholesale and distribution economics as well as the particularities of B2B business relationships. As such, companies can segment their customers and offer different prices and discounts, payment options, and product categories to each segment.
Within three years of operation, B2B Wave has managed to expand their customer base in more than 10 countries including UK, Netherlands, Switzerland, US, Canada, Australia and New Zealand, helping customers execute more than 10,000 orders every month. B2B Wave's customers are small and medium-sized wholesale distribution businesses and are active in sectors such as medical supplies, clothing, decoration supplies, electronics, toys, pet products, and food & beverage distributors.
Through daily interactions with existing and potential customers, the company has collected valuable feedback about the product and has identified a set of actions that will be set in motion with Uni.Fund's investment, and relate to further product development and the establishment of a solid sales and partner network around the world.