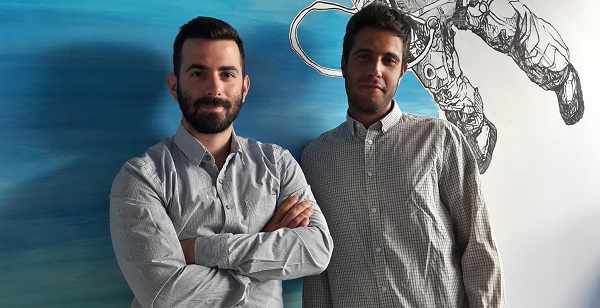 CollegeLink started when its founders graduated from the Athens University of Economics and Business and faced the issue of entering the job market by gaining their first position while, at the same time, finding their talent fit. In the years that followed, they have built a platform that matches recent graduates with recruiters for entry-level positions and have worked with a clientele such as Accenture, Vodafone, Bayer, Interamerican, Ogilvy, Upstream, Hertz and Decathlon not only in Greece, but also in France, Switzerland and the UK.
And now you may be wondering how they made it happen… Well, here are the answers!
Two years after the first conceptualization of the idea, and while the founders have just turned 24, they established the company, gathered a small amount of capital from friends and family (fools were not included in the list!) and started operations by hiring their first employee who was what else? An intern!
Back then they started as a recruiting agency for internships and entry level employees, but they quickly understood the market need and started developing a platform that would automate the matching and hiring process for both sides; graduates and recruiters.
It was at that point when the found out that young, recent graduates lack either the market understanding or the soft skills needed to be hired as a first-time employee and they decided to launch a relevant content blog with educational character and the CollegeLink Academy concept in areas such as data analytics, digital marketing and other domains that are not well-addressed in the traditional education system, but are highly demanded by the market side.
Their first dilemma was when they had to decide whether they should keep their first intern as a full-time employee or not. And why was that difficult? Because the company had just launched its services and that bank balance was no higher than very few thousands of euro. As Yannis Imelos, the co-founder and CEO, says "it's ok to let yourself down sometimes and even shift priorities, but when dealing with hiring your first and make her work for you, that increases commitment and motivation".
And that motivation and commitment from all sides was the power to bring new contracts, new collaborations and the funding round in October 2018 growing the company from 6 to 12 employees and enabling a self-sustainable growth by turning the company cash-flow positive. At the moment, their database includes 60,000 recent graduates and they are working with more than 2,200 companies in various services from job postings to full recruitment procedures.
The latest pivot from their side, which was actually led from the digital transformation that followed COVID-19, is that they have moved their educational services and academies to an e-learning platform targeting not only Greece but also other European markets enabling them to start their global expansion.