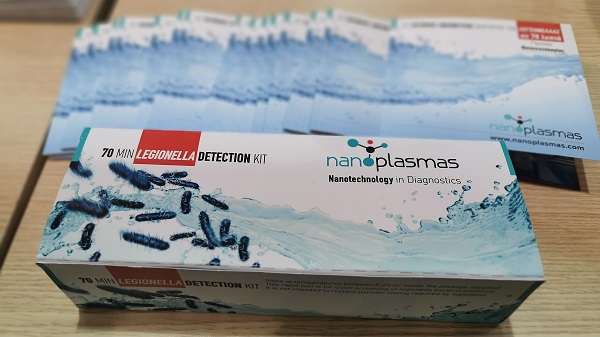 Nanoplasmas started as a team of researchers at NCSR Demokritos working on surface engineering and microfluidics for various applications and ended up as a spin-off collaborating with large companies and organizations inside and outside Greece.
But what was the milestone that awakened them to make it happen?
The start was somewhen back in 2013 when they won an innovation competition powered by Eurobank and made them believe that their research outcomes could also have a business application. So, they shifted from developing a high-end technology with multiple applications into transforming it into a commercial product.
The beginning was not easy; grown-up as researchers, they continued focusing on technology rather than the solution that the market would listen to and pay for. Subsequently, in 2016 they established the company after receiving a research grant on the food safety domain.
In 2017 they identified an opportunity in the food safety sector coming from new legislations for water quality and in particular in the detection of pathogens in water. So here comes their first small pivot… They focused on the water analysis market and, more specifically, in the detection of Legionella, producing a lab-on-a-chip test, which brought them out of their waters as they were used in developing lab prototypes but no real products that are not only operational but also need to be designed and marketed into a product anyone would pay for. At the moment, this first product is piloted in collaboration with big corporates and organizations such as the Athens International Airport.
At the same time and given that the research germ remains present in the veins of the group, the COVID-19 crisis made them identify a new market gap and work on a second product; a diagnostic test which can detect the presence of the novel corona-virus on solid surfaces, such as offices, or air-conditioning systems addressing a colossal billion market worldwide.
Their latest advancements include a research contract with a research center of a large mobile device manufacturer about the development of a cooling device that opens up a new market for Nanoplasmas by advancing their technology and pivoting them into one more billion vertical supported by such a significant contract. Last month they also won the first place for food tech startups in Trophy challenge