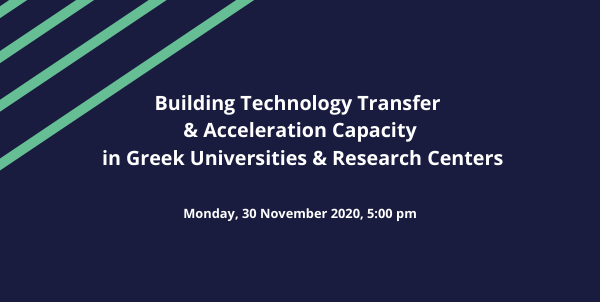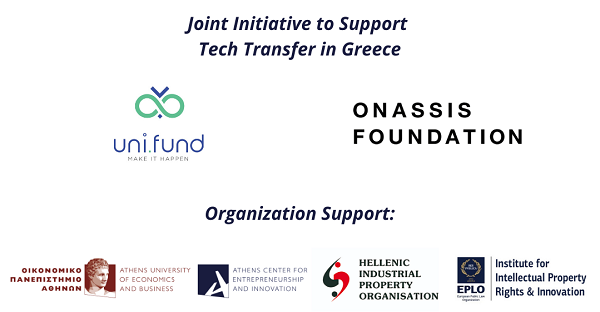 On Monday 30 November 2020, Uni.Fund and Onassis Foundation are organizing an on-line event on "Building Technology Transfer and Acceleration Capacity in Greek Universities and Research Centers".
Τhe event is addressed to faculty members and researchers, as well as to the broader entrepreneurial ecosystem of the country, and its aim is to highlight the importance of building Technology Transfer capacity in the University and Research space.
The detailed agenda of the event follows:
Monday, 30 November 2020, 5.00-6.45pm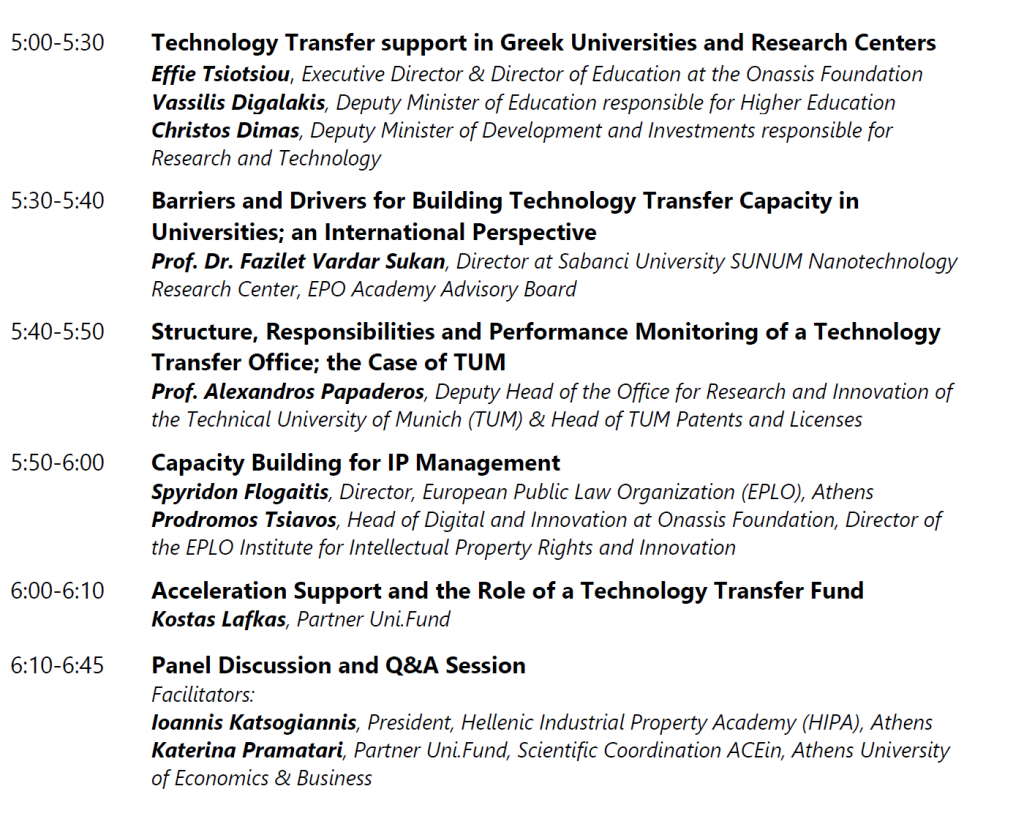 The event is open to the public, but registration is required. To register, please visit: https://onassis.link/building-technology-transfer
This event will inaugurate a series of workshops that will take place from January to June 2021 and will shed light on important aspects of Technology Transfer.
The opening event and subsequent workshops are co-organized by Uni.Fund and Onassis Foundation and supported by the Athens Center for Entrepreneurship and Innovation of the Athens University of Economics and Business, the EPLO Institute for Intellectual Property Rights and Innovation, and the Hellenic Industrial Property Academy.
The exact dates and content of the workshops will be announced soon.