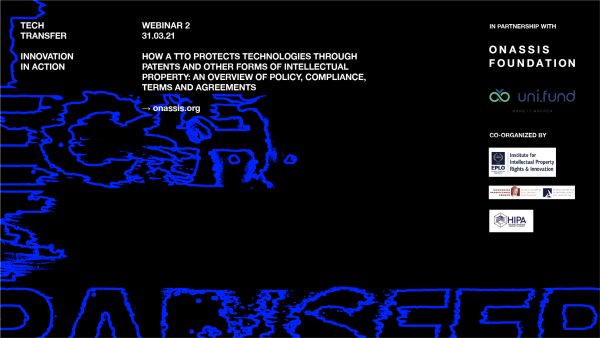 On Wednesday 31 March 2021 (17.00 – 19.00), Uni.Fund and Onassis Foundation are organizing the 2nd Webinar of the series of events on Tech Transfer.
The webinar is dedicated to "How a TTO protects technologies through patents and other forms of intellectual property: An overview of policy, compliance, terms and agreements".
During the event, invited speakers will share their experience on the role of TTOs and Patent Funds in IP Protection; in addition, case studies of IP protection from the Greek University and Research Space will be presented by founders of Greek spin-offs.
The detailed agenda of the event follows: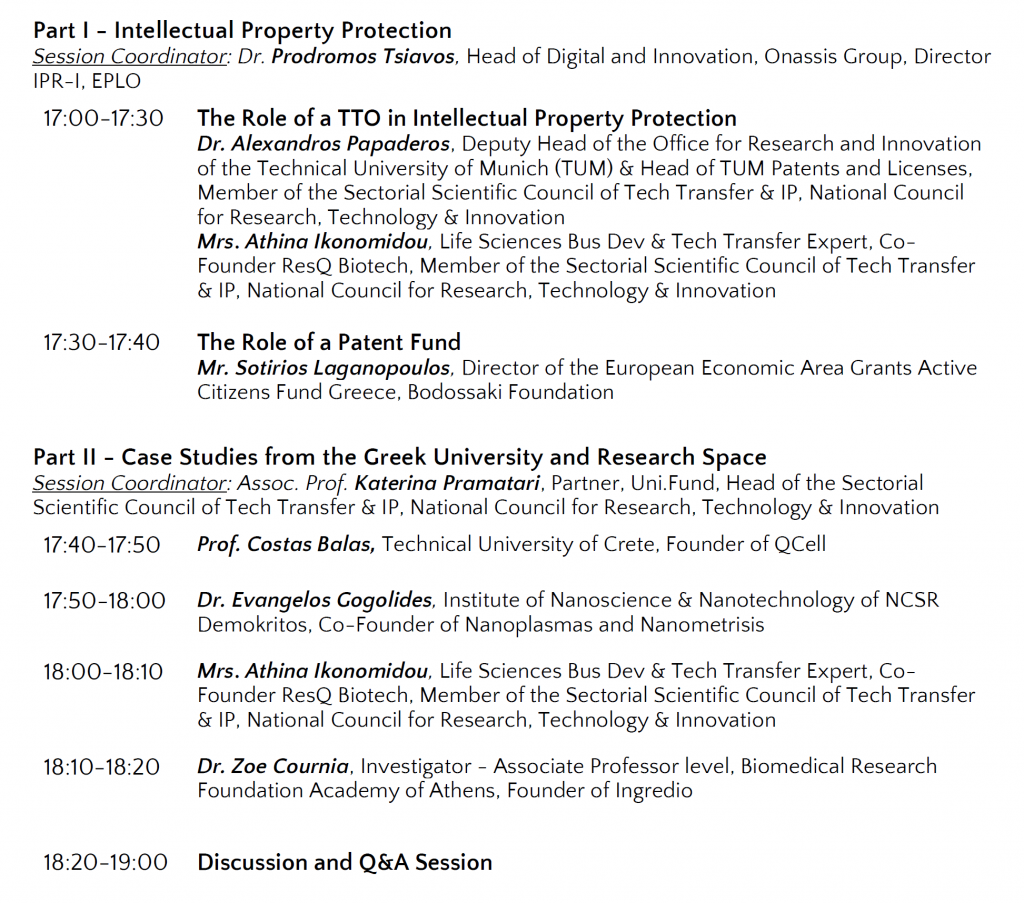 The event is open to the public, but registration is required. To register, click here.
The event is organized under the auspices of the Sectorial Council of Tech Transfer and IP of the National Council for Research, Technology and Innovation and is co-organized by the Athens Center for Entrepreneurship and Innovation of the Athens University of Economics and Business, the EPLO Institute for Intellectual Property Rights and Innovation, and the Hellenic Industrial Property Academy.