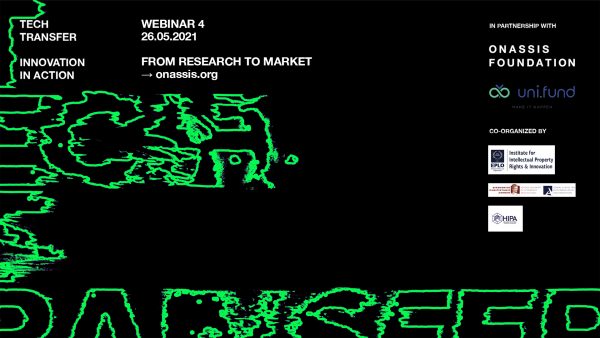 On Wednesday 26 May 2021 (14.00 – 19.00), Uni.Fund and Onassis Foundation are organizing the 4th Webinar of the series of events on Tech Transfer.
The webinar, entitled "From Research to Market", is dedicated to success cases that have emerged from the Greek University/Research Space and the policies followed by the Government, Greek Universities, Research Centers and Funds to support Tech Transfer.
The detailed agenda of the event follows: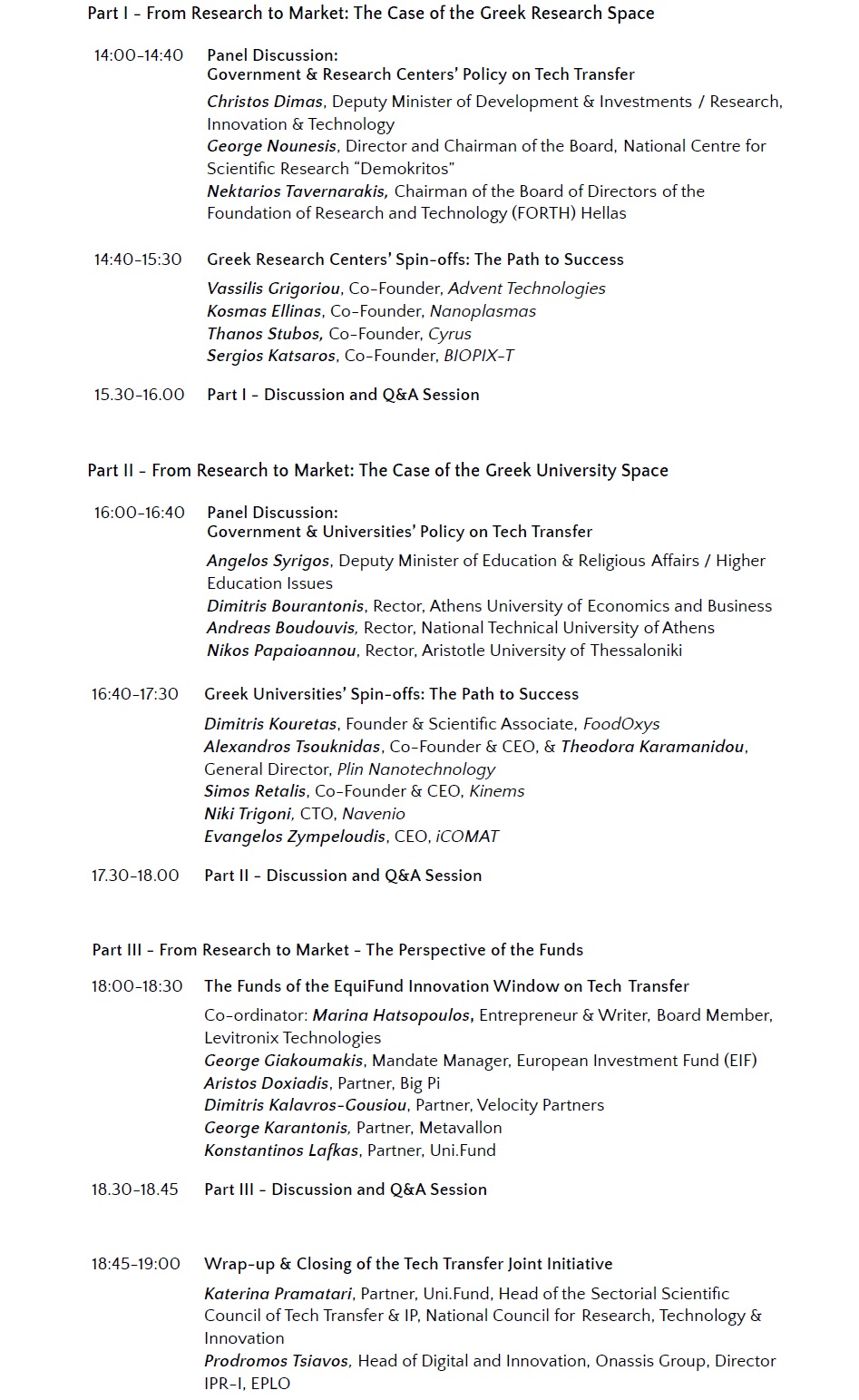 The event is open to the public, but registration is required.
To register, click here.
The events are made possible under the auspices of the Sectorial Scientific Council of Tech Transfer & IP, National Council for Research, Technology and Innovation, and are co-organized by the Athens Centre for Entrepreneurship and Innovation (ACEin) of the Athens University of Economics and Business, the Institute for Intellectual Property Rights and Innovation (IPR-I), the European Public Law Organization (EPLO), and the Hellenic Industrial Property Academy (HIPA).