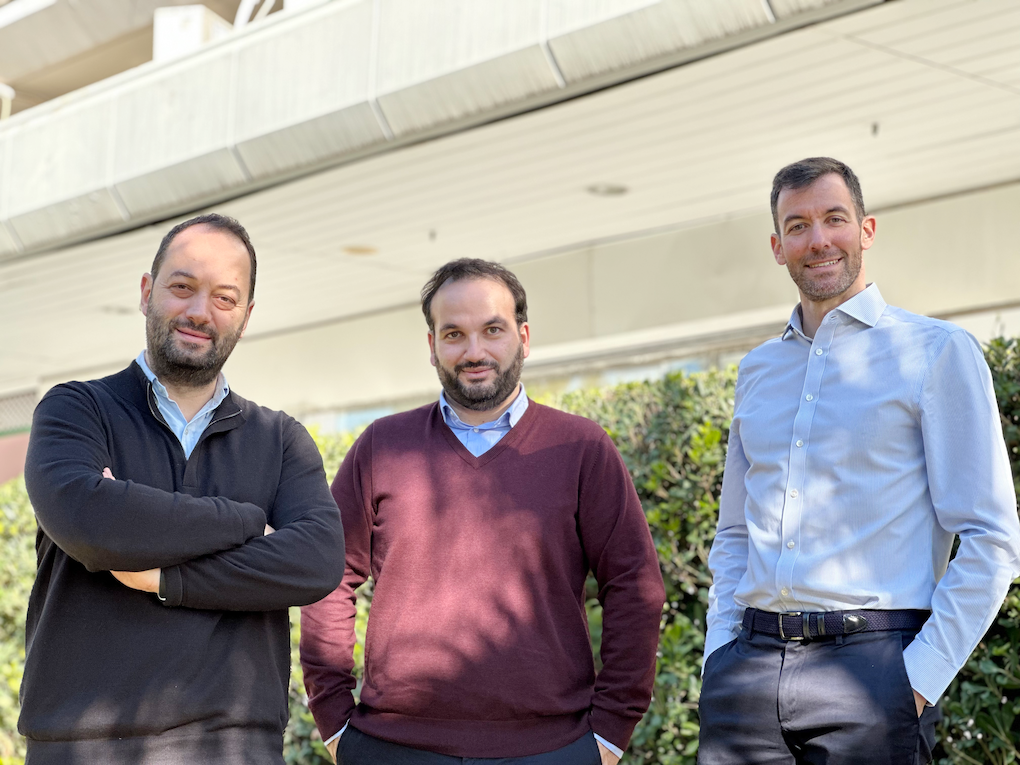 BibeCoffee raises €2.1 million by Eleven Ventures and existing investors Venture Friends and Uni.Fund, just 15 months after raising its Seed round.
BibeCoffee's product is being trusted by the largest coffee machine manufacturers worldwide making them a "plug and play" technology for 75% of the coffee machines globally.
The company is already working with big coffee roasters and has the ambitious plan to reach millions of installed machines in the upcoming years.
BibeCoffee, Europe's innovative independent telemetry platform in the coffee sector, raises €2.1 million, just 15 months after closing its Seed round. The new round is led by Eleven Ventures, one of the leading early-stage VCs in Southeast Europe, who previously invested in high-growth companies like Payhawk, Gtmhub, and Dronamics. Existing investors Venture Friends, Uni.Fund and strategic Silicon Valley based angel investors are also joining the round.
The London-Athens based startup is developing a real time IoT monitoring solution connecting any professional coffee machine or grinder to the cloud. Thus, helping coffee chains and roasters to monitor and improve the brewing quality of every coffee cup they serve. BibeCoffee's vision is to empower the coffee market in the data driven digital transformation. The goal? To streamline  relevant decisions to achieve perfection in coffee quality and increase efficiency in asset maintenance for brands looking for excellence across their existing ecosystem.
The coffee industry is worth $225 billion and most companies in the sector invest significant resources in research and development to improve the quality of coffee, reinventing all production stages. The problem is that no one until now can control in a standardised method whether this high-quality coffee reaches the end customer's mug. BibeCoffee technology ensures that end-to-end coffee production at the coffee shop is performed on the standards set by roasters, associations, and coffee chains.
Over the past 15 months, BibeCoffee launched a new enhanced generation IoT device that allows their customers to get enriched data while offering two way communication with the coffee machines. This enables them to remote manage, control and configure the whole fleet of machines without needing to visit each one. This allows technicians to predict malfunctions, manage and configure everything on the go, while helping roasters to audit every coffee cup served in order to validate that the best coffee is always delivered without compromises.
BibeCoffee is now trusted and approved by the largest coffee machine manufacturers worldwide and has customers from 20+ countries.
As next steps, the team plans to ramp up RnD to further develop their AI decision making capability, work on a white label solutions for coffee machine manufacturers, and expand the team in the US and Asia.
BibeCoffee's co-founder and CEO, Vasilis Apostolopoulos shares: "Growth for BibeCoffee for the upcoming years is very promising and we are already experiencing high customer demands. Our planned coffee machines installations are to have tens of thousands by the end of 2023 and reach millions of installed machines in the upcoming years. The investment from Eleven, as well as the continued support of VentureFriends and Uni.fund, together with strategic Silicon Valley based angel investors, contributes to further increase our footprint in existing markets and expand our global presence."
Ivaylo Simov, Managing Partner at Eleven says: "Bibecoffee is taking an industry serving 2 billion cups of coffee per day into the next age. The team has great experience and chemistry, which has helped them land some of the biggest enterprises in the sector as customers, a prerequisite for the company to become the preferred solution in the industry. Eleven is excited to help the company conquer the coffee market first, laying the ground for further rollout into adjacent categories, such as beers and other beverages. This is our second investment alongside Almacena in only a few months in a coffee related business. The two companies naturally complement each other as they both contribute towards sustainability, efficiency and traceability along different aspects of the value chain."